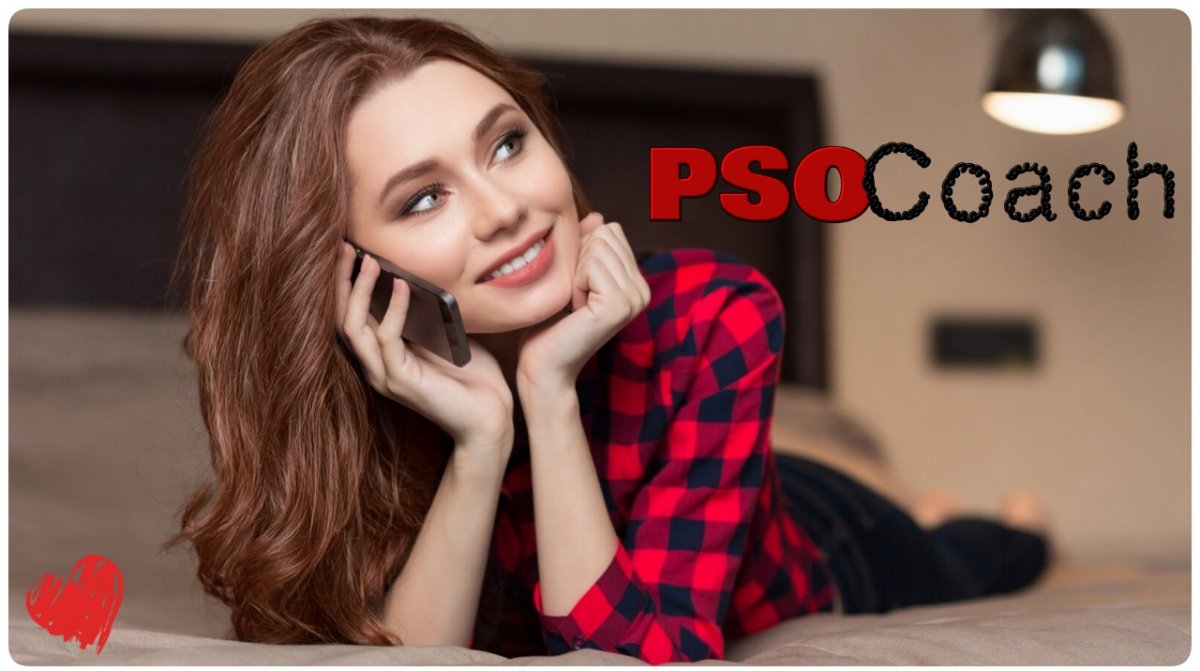 Books and Products
PSOCoach.com cannot guarantee success for any individual. Our books and products are strictly designed, written, and created to help you succeed. However, true success is going to come from you. Books and Products are offered as guidance only.
Telephone Consultations
Prior to arranging a phone session, you must fill out a form. We must have a clear description of the ultimate outcome of your goals in order to properly coach you. We will work with you to the very best of our ability, but we cannot be held responsible for ineffective descriptions, outlines, or communication on your part.
All coaching consultations require payments up front paid in full. All account balances must be settled within 7 days prior to a coaching session.
PSO Coach does not do work on behalf of you, we offer advice based upon our years of experience. We do NOT do the work for you. We will not hand out magical lists with answers to all your problems or needs. This is a regular Coaching Business which means we will Coach you to find your own solutions.
PSO Coach Does Not Endorse: Advertisers, Phone Sex Services, Hosting Services, Domain Providers, Content Providers, and we do not provide jobs, web design, or graphic design. We are not in the recruitment, design, or affiliate business. Links listed on this site are not paid advertisers, they are a courtesy to web surfers.
Sessions may be denied by the PSO Coach for any reason. We will deny a session if we feel we cannot be of service to you. We also deny sessions due to unethical behaviors on someone's part in the past or present and reserve the right to do so. Our Sessions are intended to maintain a high level of ethics and we choose not to do business with any party who has displayed otherwise in the industry.
Live telephone sessions and the PSO Coach website DO NOT constitute legal advice. Any decisions you make, and the consequences thereof are your own. Under no circumstances can you hold PSO Coach liable for any actions that you take. You agree not to hold PSO Coach, or any contractors of PSO Coach, liable for any loss or cost incurred by you, or any person related or associated with you, as a result of materials or techniques, or coaching, offered by PSO Coach.
This information on the PSO Coach website or the advice expressed during sessions is intended to be general information with respect to common phone sex operator/business issues. Information is offered as opinions and experiences in good faith because you do not have to use this information. Results are not guaranteed.
You shall indemnify PSO Coach and their associates, in the event of any such claim, including but not limited to any claims made against the CEO of PSO Coach, by any person related or associated with you. Nothing in the session or website materials shall be considered legal, financial, or actuarial advice.
PSO Coach Sessions are for women in the PSO industry both owners and operators who are 21 or older and reside in the United States only.
All information shared as our client is for billing or for sessions and is considered confidential. Your personally identifiable information is never sold, traded, or given away. Your business and trade secrets will remain as such.
PSOCoach.com cannot guarantee success for any individual.
Copyright Information
All trademarks mentioned herein belong to their respective owners and are unaffected by any other statement. The layout and contents of this website are copyrighted by PSO Coach. PSO Coach hereby authorizes you to copy documents published by PSO Coach on the World Wide Web for non-commercial use within your organization only. In consideration of this authorization, you agree that any copy of these documents you make shall retain all copyright and other proprietary notices contained herein. Any documents copied for online use must also include a link to the PSO Coach home page beside the copied materials and you must notify us of the URL containing the material. We reserve the right to refuse permission for any reason and in this case, you must remove any items promptly. Please contact us if you have any questions on this matter
You may not otherwise copy or transmit the contents of this website either electronically or in hard copies. You may not alter the content of this website in any manner. If you are interested in using the contents of this website in any manner except as described above, please contact the PSO Coach Webmaster for information on licensing.
Individual documents published by PSO Coach on the World Wide Web may contain other proprietary notices and copyright information specific to that individual document. Except as expressly provided above nothing contained herein shall be construed as conferring any license or right under any copyright or other property right of PSO Coach or any third party. Note that any product, process, or technology in this document may be the subject of other intellectual property rights reserved by PSO Coach and may not be licensed here under.
Any abuse of copyright will be taken very seriously. We will use the full extent of the law to convict anyone breaking these copyright material laws.